I attended the graduation last Thursday morning for the Government Chief Information Officer Certification Program.  I was there to congratulate the group and tell them a little bit about the School.  I also was there to support our own Georgia Allen, Assistant Dean for IT, who was one of the graduates.  I was inspired by what I saw and heard.
The certification program for chief information officers has become the gold standard in the public technology field.  It is viewed that way on a national level, not just in North Carolina.  The purpose of the program is "to equip leaders with the requisite tools to manage and improve their organizational technology assets."  The intensive ten-month program focuses on developing management and leadership skills in the context of technology.  It is not about hardware and software.  We offer a program for local officials, state officials, public school technology officials, and even an online version for a national audience.  Over 600 people have graduated from the program and the demand continues to be strong.
The pressure on government CIOs and their colleagues is substantial because technology has become central to the work of every public organization.  It certainly has become more important at the School.  Growing technology needs unfortunately have coincided with reduced budgets, which means that IT professionals must be super-efficient and creative in meeting the needs of their organizations.  In other words, they need the exact skills covered by the certification program, which includes strategic technology planning and a large dose of embracing and managing change.
It is clear that the Center for Public Technology (CPT) is viewed by the professionals in North Carolina as a critically important ally.  In introducing each of the nearly 30 graduates last week, Shannon Tufts spoke in rich detail about the person's work in his or her own organization.  It was impressive how much she knew about them, and how well connected she is to the day-to-day IT work in public organizations across the state.  She repeatedly referenced CPT's role in advising them and working on projects about challenging issues facing their organizations.
Shannon Tufts and her colleagues, Maurice Ferrell and Stacey Hypes, have done a remarkable job in building and leading the Center for Public Technology, which was only founded in 2000.  Their commitment to developing and supporting IT professionals is impressive.  Everyone knows that Shannon is a relentlessly hard worker, but what may get overlooked is how thoughtfully and creatively she goes about her work.  She works hard, and she also works smart.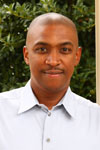 Congratulations to Shannon, Maurice, and Stacy on another successful CIO certification program, and thanks to Carla Stowe for her good work in supporting it.  Kudos to Georgia Allen for joining this impressive class of graduates.